If you want to lead a healthy lifestyle, buying new build apartments in Torrevieja is the best solution
29 Mar 2019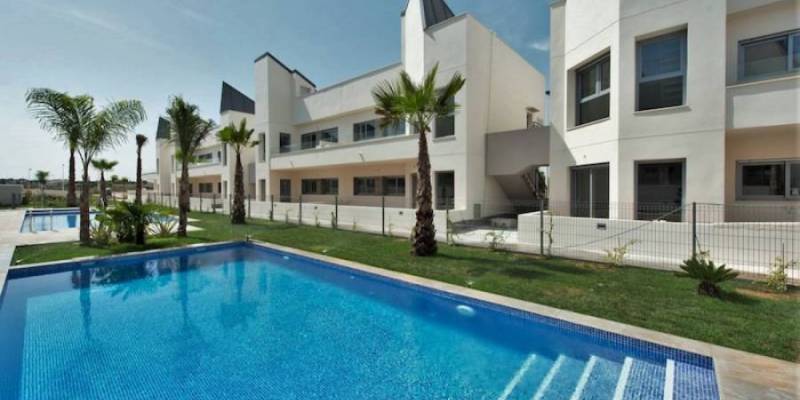 Are you tired of a stressful life and intense work? If you are looking for a place to relax and enjoy a well-deserved vacation or where to move to live after your retirement, we recommend our new build apartments in Torrevieja.
In Torrevieja you will be able to lead a relaxed and healthy lifestyle, since it has exclusive climatic and environmental factors.
The special characteristic microclimate of Torrevieja is due to both its coastal situation and its two large salt mines.
With an average annual temperature of 20ºC and a rainfall rate practically null, Torrevieja is the ideal place to enjoy at any time of the year its unparalleled beaches.
In its natural swimming pools or popular and central beaches it is common to find bathers in the warm and sunny winters of this beautiful city.
Therefore, more and more people from other European countries who choose to move their residence to Torrevieja.
This beautiful town of the Costa Blanca South has all the necessary services to live comfortably.
It has an extensive range of shops, supermarkets, pharmacies, shopping centers and different hospital centers.
You will also enjoy all the fun and leisure you want. In its many nocturnal attractions you can dance until dawn, regardless of your age, because you will find music of all styles.
Enjoy the extraordinary features of our new build apartments in Torrevieja
If you buy one of our new build apartments in Torrevieja you can enjoy all the amenities available.
We offer you fabulous homes of different number of bedrooms and bathrooms, so you can choose according to your needs.
Can you imagine having breakfast on the wide terrace of your apartment while you enjoy watching the intense blue color of the Mediterranean Sea?
Our apartments of new construction in Torrevieja can be located in the urban area, where you will have very easy access to all the services that the city lends you.
They can also have beautiful urbanizations with large swimming pools surrounded by a vast solarium, lush garden areas, playgrounds, sauna, gym, etc.
The buildings comply with current building regulations and have the necessary thermal and acoustic insulation.
Its large double glazed windows allow the entry of sunlight to all its rooms creating a homely atmosphere.
The kitchen, fully furnished, has the latest generation appliances essential for the completion of household tasks.
Choose among our new build apartments in Torrevieja your ideal home
We offer you an extensive range of new build apartments in Torrevieja so you can choose your ideal home according to your tastes and needs.
Tell us how is the house of your dreams and we will provide you with a studied selection of homes that can fit in your profile.
If you wish, you can follow us on social networks and check our activity.
Fill out the contact form that appears on the web or, if you prefer, send us an email explaining how is the house you would like to buy and, as soon as possible, we will contact you.
We will be happy to receive you at our offices to show you our new construction apartments in Torrevieja. They are located in:
Punta Marina Shopping Center - Local 10 - Ctra. N-332 Alicante-Cartagena - Km. 52 - 03185 Torrevieja (Alicante) Spain.
Email: info@medsearesales.com
Phones:
Office: 0034 966 708 774 | Leticia: 0034 669 448 193 | Ema: 0034 663 046 119