This winter you will enjoy the sun if you buy one of our houses for sale in Orihuela Costa
20 Dec 2018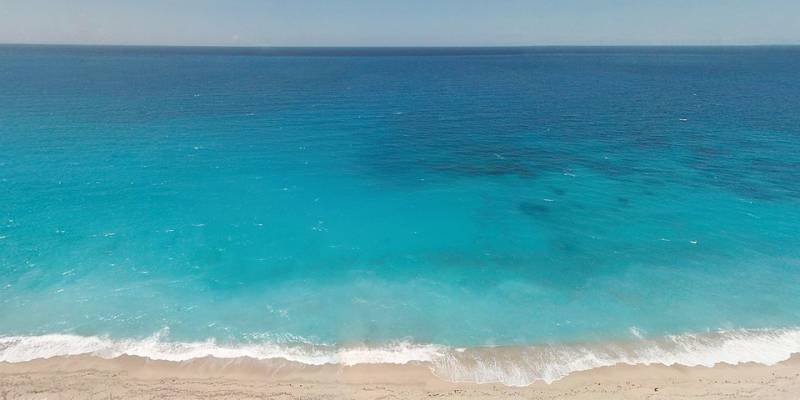 If you are looking for a place to live where you can enjoy the sun and the sea all year round, we recommend you to visit our houses for sale in Orihuela Costa.
Orihuela Costa is located on the Spanish Southern Costa Blanca. It comprises a wide strip of coastline that occupies approximately 16 kilometers of coastline bathed by the Mediterranean Sea.
We can find beautiful turquoise blue sea coves dotting extensive beaches of fine golden sand.
Imagine walking along the shore of the beach while the sun caresses your skin. Enjoy this winter of the luminosity that the sun gives us on the Spanish Mediterranean coast.
In Orihuela Costa you can enjoy the sun more than three hundred days a year. In addition, its low precipitation rate allows you to do all the outdoor activities you want.
Both its privileged location and its excellent climate are two fundamental reasons why Orihuela is positioned as a quality tourist destination.
For this reason, year after year the beaches of Orihuela Costa receive the "Blue Flag" badge, as they have excellent services for their users, such as showers and foot-washing, sunbeds and sunshades, security and lifeguard services, walkways wooden access to the beach, multiple beach bars where you can buy an ice cream or a soft drink, etc.

If you are passionate about golf, your best option will be to acquire one of our houses for sale in Orihuela Costa
With a climate as excellent as that enjoyed on the Spanish Costa Blanca, buying one of our houses for sale in Orihuela Costa is the best option for golf enthusiasts.
The mild and sunny winters typical of the area are the reason why golf courses have proliferated in this environment.
If you are a golf enthusiast, in Orihuela Costa you will find 18-hole golf courses with different degrees of difficulty so you can choose according to your level.
We offer beautiful houses for sale in urbanizations bordering the golf course so you can enjoy your favorite hobby without having to make long journeys.
In addition, thanks to the great communication channels that are available in Spain, you will not have to give up the beach, because in a few minutes you can access different beaches or coves of the Mediterranean.
Visit our website for our Houses for sale in Orihuela Costa
We offer you the opportunity to visit on our website a wide range of houses for sale in Orihuela Costa.
We provide you with a brief explanation of the main features of each home, as well as a large photo gallery.
Do not hesitate to ask us any questions you may have. We have an expert team of professionals who will attend you kindly to solve all your questions.
If you want to know us better you can follow us on social networks and you will see our great activity.
To contact us you can fill out the contact form that appears on the web or send us an email to info@medsearesales.com and, as soon as possible, we will contact you.
You can also visit us at our offices located in the Punta Marina Shopping Center, Local 10 - Ctra. N-332 Alicante-Cartagena, Km. 52 - 03185 Torrevieja (Alicante) Spain.
Office Phone: 0034 966 708 774