Meet our estate agents in Orihuela Costa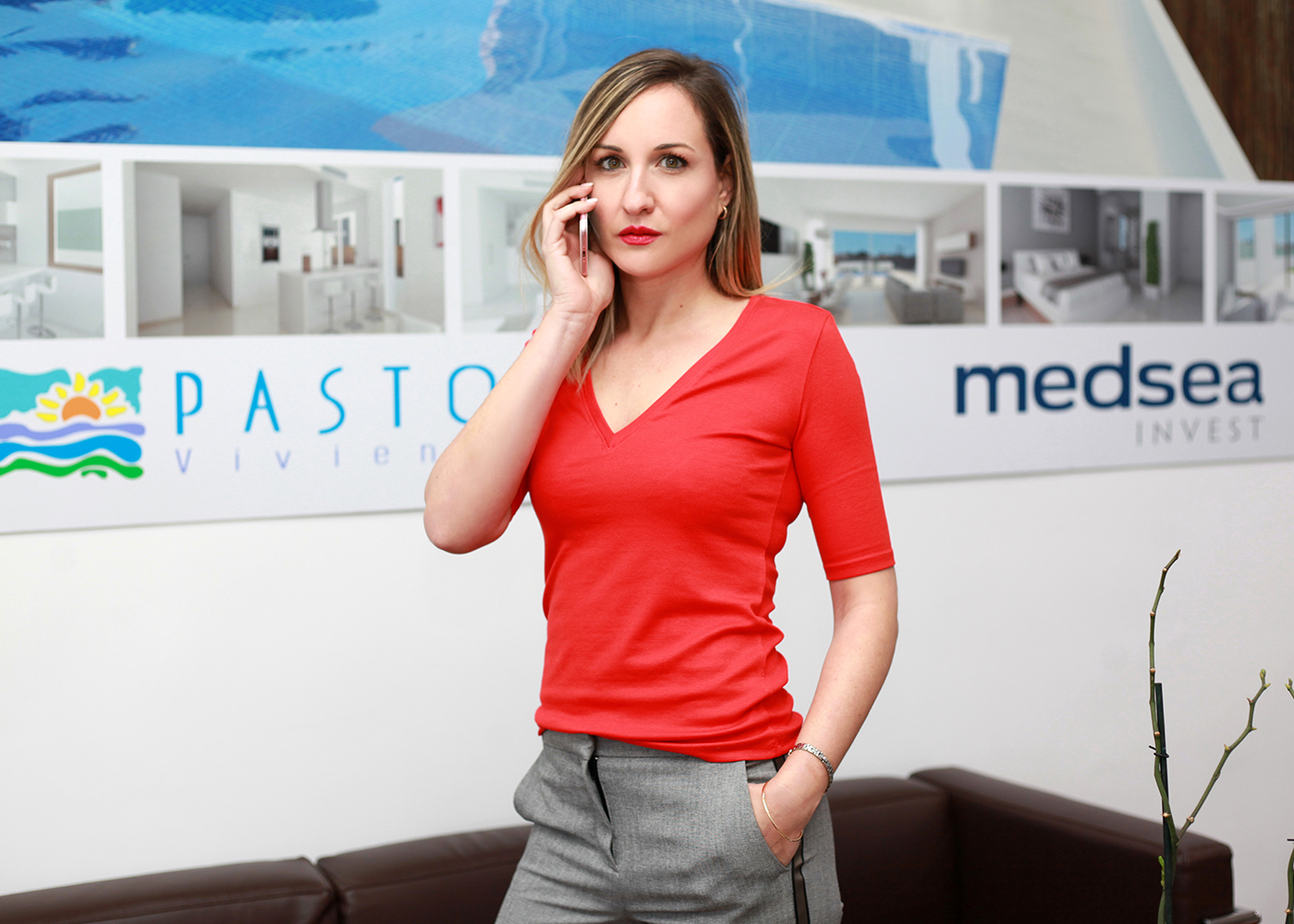 Pastor Viviendas was born more than 20 years ago with the hope of making all those who want to buy a home in Spain happy. Even after all this has time passed, that illusion remains intact.
Our real estate agency has been growing little by little, to the point of becoming the leading company in the local market, where we focus our work. Many of our clients already know the advantages of living in Spain and some are still waiting to find their new home to discover them.
Pastor Viviendas is made up of estate agents in Orihuela Costa, professionals and experts in the sale of new build and resale properties in Costa Blanca South (Alicante) and Costa Calida (Murcia). We offer all types of homes: townhouses, apartments, penthouses, duplex, bungalows, villas, flats, etc.
Orihuela Costa is one of the areas where our clients can buy a house. But there are many more destinations that Pastor Viviendas offers to know the qualities of the Costa Blanca or Costa Calida: Campoamor, Ciudad Quesada, Torrevieja, Rojales, Daya Nueva, San Pedro del Pinatar...
For this reason, we have incredible luxury properties available for all clients who wish to give their life a plus of pleasure and quality.

Our estate agents in Orihuela Costa care about the customer at all times
With more than 20 years of experience in the new build and resale sector, our estate agents in Orihuela Costa offer a wide selection of unrivaled services: free evaluations, a free legal department (Pastor Viviendas Legal), home and professional photography. Our free evaluations are without obligation and help you get the best possible market price for your home.
Pastor Viviendas works in the real estate market with depth and dedication. For this reason, we offer our properties for sale in Costa Blanca and Costa Calida and on the main international portals and we keep close relationship with European real estate agencies, sending direct buyers.
The quality of our properties is our strong point. We offer properties close to sea, with sea views, with private pool, etc. The main characteristics that every client looks for.

What is the main goal of our estate agents in Orihuela Costa?
Beyond offering professional services and quality, the main task of our estate agents in Orihuela Costa is to meet the expectations of our customers. To achieve this objective, we focus our work on facilitating a close, transparent and honest treatment. We are aware that for a client, buying and selling property is a great responsibility. At Pastor Viviendas we care about the client before, during and after selling the home.
Gaining the trust of a person is a difficult task that Pastor Viviendas works hard to achieve.
Come and learn more about our real estate agents in Orihuela Costa
Pastor Viviendas invites you to come to our main office in Spain to learn more about our estate agents in Orihuela Costa. You will have the possibility to make your inquiry in person or to inform you in detail, of all the services we offer.
We are located in Centro Comercial Punta Marina, Local 10 Ctra. N-332 Alicante-Cartagena, Km. 52 03185 Torrevieja - Alicante – España.
For more ways to contact Pastor Viviendas:
Our team