Are you looking for homes for sale in Orihuela Costa?
7 Jan 2019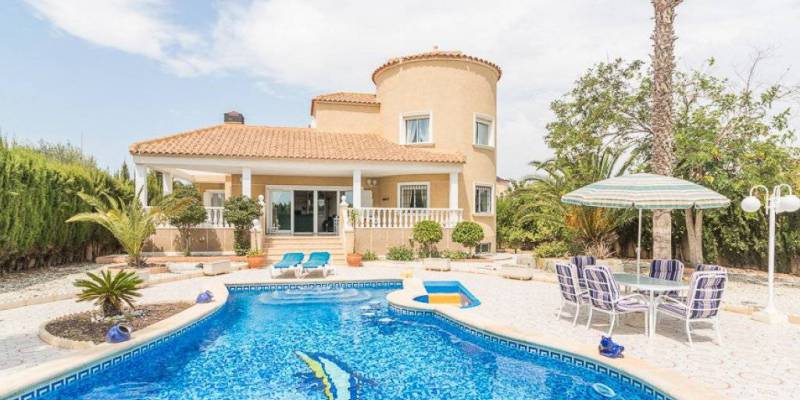 If you are looking for homes for sale in Orihuela Costa, it is because you are an enthusiast of the sun and the sea.
If you want to spend long holiday seasons or move to live when you retire to a place where the sun shines all year and you can enjoy the sea and outdoor activities, then Orihuela Costa is your favorite destination.
In the Spanish Southern Costa Blanca, there is an extensive strip of coastline of approximately sixteen kilometers in length, which is called Orihuela Costa.
Here you can choose between wonderful and immense beaches of golden and soft sands or small and magical turquoise blue sea coves where you can relax or practice water sports.
Can you imagine this winter sunbathing on the shore of the beach while listening to the murmur of the waves of the sea?
Now you have the opportunity to make your dreams come true by acquiring one of our homes for sale in Orihuela Costa, which will allow you to enjoy magnificent temperatures throughout the year.
Come and live in Orihuela Costa and enjoy a unique environment, where you can access all the necessary services to live comfortably, such as shopping centers, restaurants, entertainment venues, live music, all kinds of shops, health centers, etc.
We offer fabulous homes for sale in Orihuela Costa, so you can enjoy the sun all year round
If we offer you homes for sale in Orihuela Costa, it is because you have the requirements you need to buy a house in Spain.
The climate in Orihuela Costa is characterized by its low rainfall, as well as the appearance of a radiant sun for more than three hundred days a year.
This causes a luminosity and a joy in the environment that makes it very conducive to perform any type of outdoor activity.
Relax while you make beautiful hiking trails along the Mediterranean coast discovering the wonderful corners of the Costa Blanca.
But these climatic conditions are also ideal for golf fans. Take advantage of the warm and sunny winters to enjoy with your friends pleasant days on the golf course.
In Orihuela Costa you have famous 18-hole Golf Clubs where you can choose according to your degree of difficulty.
In addition, the extensive network of roads and highways in Spain, considered one of the most important in Europe, brings you comfortably to any point you wish in a short space of time, whether it is a golf course, a yacht club or an international airport.

You will be dazzled by the privileged situation of our homes for sale in Orihuela Costa
Depending on your tastes and needs we will offer homes for sale in Orihuela Costa with a privileged location.
Maybe you want an apartment on the beach, to enjoy the sea and the sun at all times.
For water sports enthusiasts, we have homes near the yacht clubs with unbeatable views of the Mediterranean Sea.
If you are a golf enthusiast, do not hesitate to ask about our extensive offer of villas, bungalows and townhouses in beautiful residential environments located in the surroundings of the golf courses of Orihuela Costa.
Do not wait any longer to contact us. We are in:
Punta Marina Shopping Center - Local 10 - Ctra. N-332 Alicante-Cartagena - Km. 52 - 03185 Torrevieja - Alicante - Spain.
Email: info@medsearesales.com
Telephones: Office: 0034 966 708 774 | Leticia: 0034 669 448 193 | Ema: 0034 663 046 119