This is the new Municipal Corporation of Orihuela
29 May 2019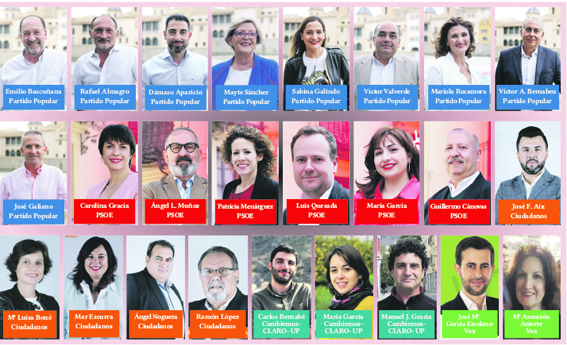 Five political parties will form the new Municipal Corporation of Orihuela after the electoral result of last May 26.
The 25 councilors belong to Partido Popular, Partido Socialista, Ciudadanos, Cambiemos-Claro-Unidas Podemos and Vox.
The new members of the Oriolan Corporation will take possession of their minutes in an Extraordinary Plenary that will be held on June 15.