How can I sell my house in Orihuela Costa Spain?
21 Nov 2019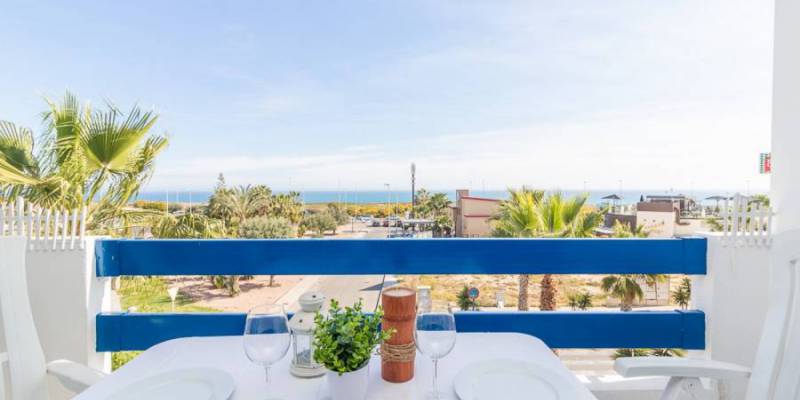 In this moment of economic uncertainty in which many English people are worried about the consequences that Brexit can cause, more and more customers come to us asking how can I sell my house in Orihuela Costa Spain?
If you are also restless because of these circumstances and want to sell your Orihuela Costa property, in PASTOR VIVIENDAS we offer you our service to sell your home quickly and profitably.
Orihuela Costa is one of the most demanded places to buy a home for our clients from different European countries, especially our French public. This is mainly due to the magnificent natural conditions and the first level facilities that Orihuela Costa offers .
Located on the Costa Blanca South, Orihuela Costa has a long coastline of 16 kilometers where they are interspersed:
extensive beaches of golden sands and temperate waters accredited with the Blue Flag
magical shallow cliff coves ideal for water sports
2 marinas: Dehesa de Campoamor and Cabo Roig
Its excellent climate with mild winters and sunny few rains favors outdoor activities. Autumn is an ideal season for hiking, biking, sunbathing on the beach and, above all, playing golf .
In Orihuela Cosa there are four fabulous golf courses with different paths and difficulty level for you to choose the one that best suits you.
Why the best option to sell my house in Orihuela Costa Spain is to contact PASTOR VIVIENDAS?
The best option to sell my house in Orihuela Costa Spain is to contact PASTOR VIVIENDAS because they offer me the confidence and professionalism I need to know that the procedures to sell my property are carried out by experienced and highly qualified personnel.
In addition, in PASTOR VIVIENDAS they offer me all the services that I need so that the sale of my house is carried out quickly and at an unbeatable price.
They make a free appraisal of the value of my property that will guide me on the revaluation of the house during the period of time that I have enjoyed it.
In addition, they advise me on how to make my house more attractive to a potential buyer without making significant investments: eliminating personal items, repairing some small damages, offering the greatest luminosity to the rooms, ... Finally, your professional photographer will make, at no cost, some pictures of the house highlighting its best features.
They also offer me a completely free legal advice service , where their lawyers will advise me on those questions that I want related to real estate transactions in Spain.
PASTOR VIVIENDAS offers me the tranquility and confidence that I need to sell my house in Orihuela Costa España
PASTOR VIVIENDAS offers me the necessary confidence to know that I can sell my house in Orihuela Costa España in a comfortable and efficient way.
I like to follow them on Facebook because I am aware of their activities and their work. If you have a home that you want to sell in Cabo Roig, Playa Flamenca, Dehesa de Campoamor, La Zenia, La Regia, Las Mimosas, Villamartín, Los Dolses, ... I advise you to trust in PASTOR HOUSING. You will love the enthusiasm and commitment with which they will assist you.
To contact PASTOR HOUSING:
Our facilities are located in Escorpiones street, 2 - Punta Marina Shopping Center - Local 10 Bajo - 03185 Torrevieja (Alicante) Spain.